 Online training for professionals in the nature, nurture and neuroplasticity of the female brain.
Next 5-day training: 23rd-27th October, 2023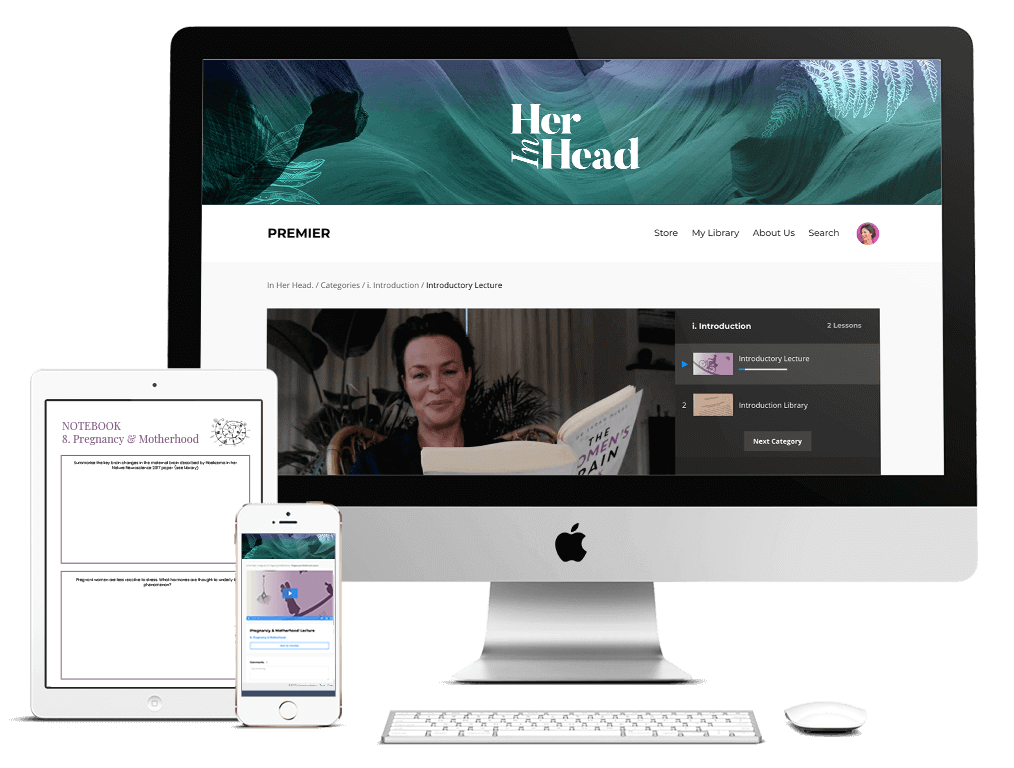 Improve and broaden your knowledge and competence in women's brain health and neurobiology.
IHH is a continuing professional development training created for coaches, therapists, and mental health and well-being practitioners who work with girls and women.
Students learn through a mix of short video lectures, reading, daily class discussion and homework tasks.
IHH strongly focuses on group discussions to consolidate learning and share tools, strategies and knowledge.
IHH is by women, for women, and about women.
Information about a monthly payment plan can be found by scrolling down to the FAQs section.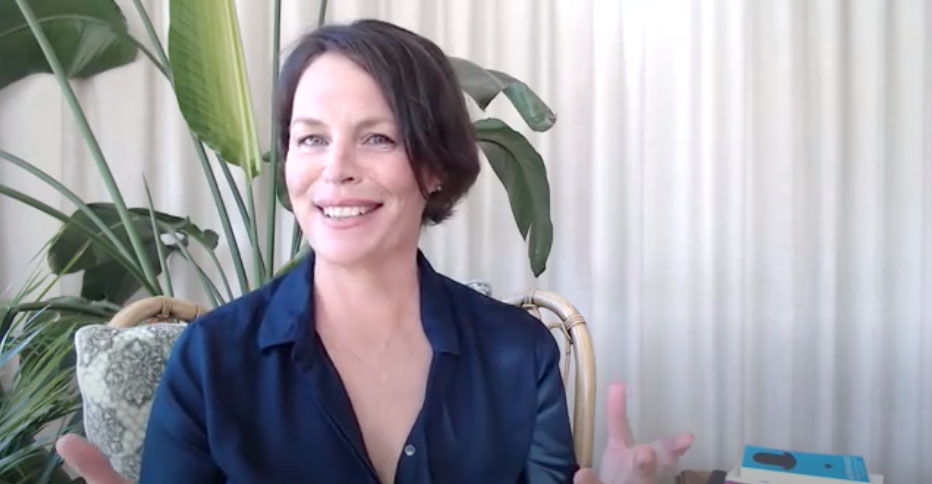 a.

5-Week

*Live* 5-day intensive trainings 2023
In Her Head provides an overview of female brain development and ageing in sequence including: in utero, childhood, puberty, pregnancy, menopause and old age.
Students will consider questions such as:
++ How does in-utero or early childhood trauma affect adult relationships?
++ Do expectations of gender really matter?
++ Why are girls and women more vulnerable to stress, anxiety and depression than boys and men?
++ How do ovarian hormones affect brain functions such as cognition and emotion?
++ Why are puberty, pregnancy and menopause 'windows of vulnerability' in women's lives.
++ What causes brain fog during menopause? And does HRT help or hinder brain ageing?
++ What lifestyle approaches nurture and protect brain health?
We maintain a strong focus on the development of health communication skills and the formulation of a 'shared language' for communicating neuroscience — an essential but often overlooked component of professional development training.
Each lesson focuses on concepts covered in The Women's Brain Book: the Neuroscience of Health, Hormones and Happiness.
There are two daily live calls (to include all global timezones). To keep up-to-date, all live Zoom group calls include discussion of newly published research.
Fee info can be found by scrolling down to the FAQs section.
Similarly to many online courses, each lesson includes a recorded presentation, reading, worksheets and a live class discussion held daily via Zoom.
Unlike most online courses, there's just one short video lesson to watch for each lesson. The major focus is on the class conversations and sharing of experiences and insights.
IHH culminates in a (voluntary) student presentation on a topic of interest chosen from the curriculum.
With her trademark wry sense of humour, Sarah highlights key concepts, recommended implementation tasks and answers to your many questions.
Each lesson begins with a pre-recorded short 'fireside chat' (yes there is a real fireplace involved).  You'll also hear about a few intriguing behind-the-scenes conversations with scientists, doctors and and women's health experts.
In Her Head is created as a professional development program — for people who work with women, or who seek to understand their own life journey through the lens of neurobiology.
Previously open to Neuroscience Academy alumni only, IHH is now open to anyone curious to learn more about the female brain.
Certificate & Professional Development Hours
Students will graduate with a certificate of completion + 17 hours CPD/CCE (ICF accredited).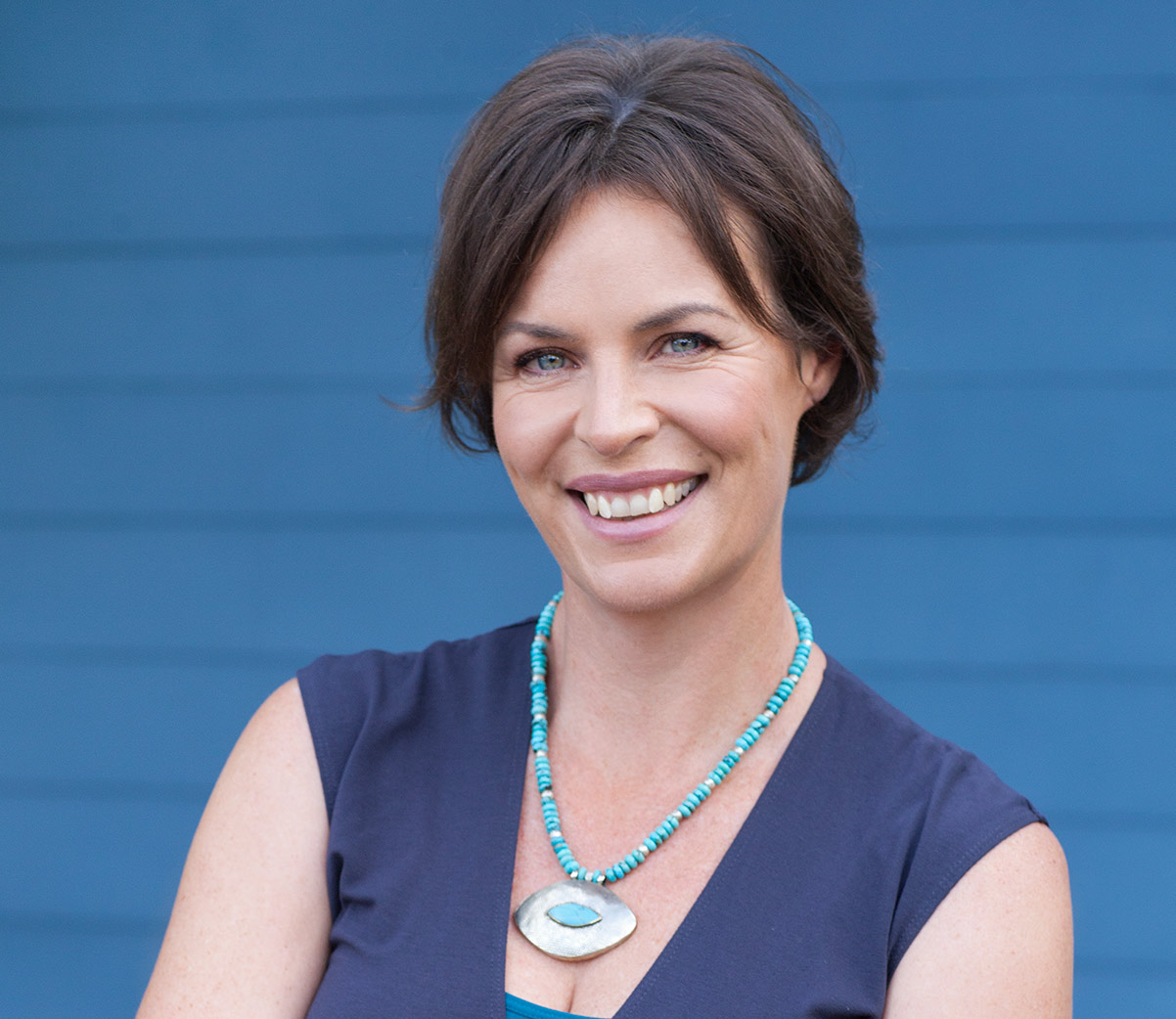 a. Who is Dr Sarah McKay?
I'm the Director of The Neuroscience Academy, which has transformed the professional lives of nearly 1300 people since digital doors opened in 2015.
The Neuroscience Academy and sister programs are created to provide continuing education and training to professionals who understand using neuroscience in their work can be a powerful tool for human change.
IHH has been created to share the key neuroscience concepts about the nature and nurture of the female brain and women's health.
IHH takes the best of The Neuroscience Academy + drops the long hours of video lessons to create an enjoyable, practical and lean course that will take your brain science education to the next level.
b. Do I need a copy of The Women's Brain Book?
Yes!
And I'm probably the best person to assist with getting you a copy 🙂
It is course requirement to have a copy of The Women's Brain Book (aka Demystifying the Female Brain), however, print, ebook or PDF versions are all suitable.
Click here for links to bookstores, or you'll be emailed your a PDF copy upon enrolment.
In Her Head: the nature, nurture and neurobiology of the female brain.
We'll explore how our lives shape our brains, and our brains shape our lives.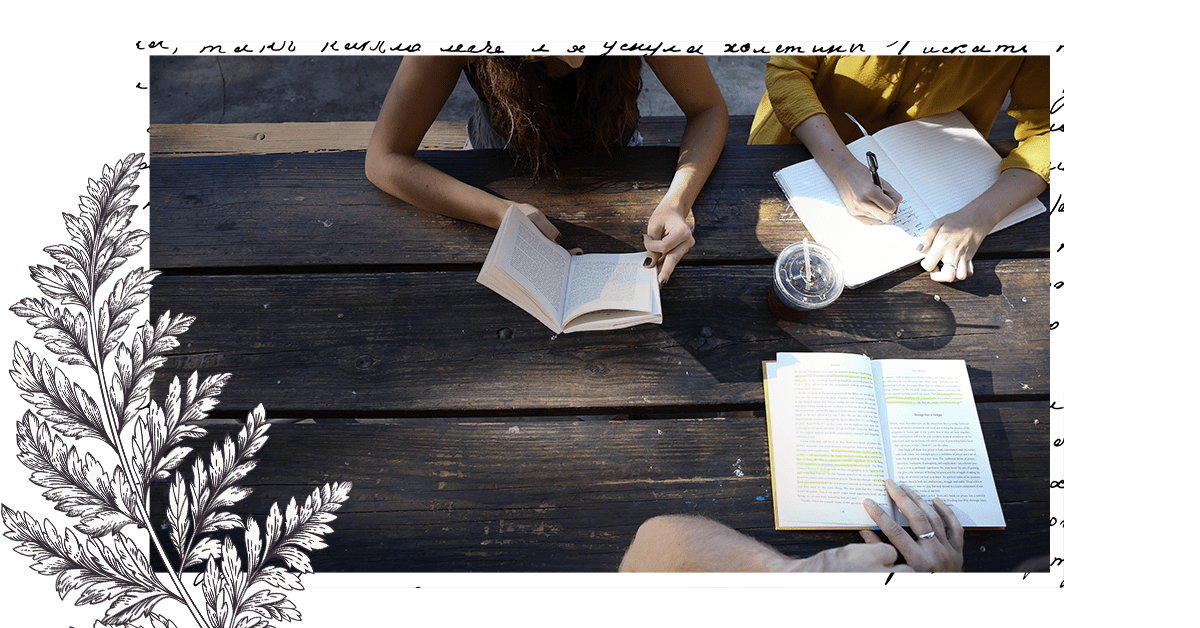 Options to pay in USD or via payment plan can be found by scrolling down to the FAQs section.
Leave your details for updated info about 5-day IHH LIVE training sessions in 2023 and beyond.