 Two-week intensive online training in Applied Neuroscience & Brain Health.
Next session: 19th July — 30th July, 2021
A foundational course in applied neuroscience for time-poor professionals working in the fields of human behaviour, mental health, education & wellbeing.
The Brain Coach Bootcamp is an intensive two-week training in applied neuroscience and brain health.
The curriculum, fees and certification options are identical to those offered by our flagship globally-renowned 12-week Neuroscience Academy program.
Payment plans + AUD + USD options are available. Scroll to FAQS at bottom of this page for enrolment links.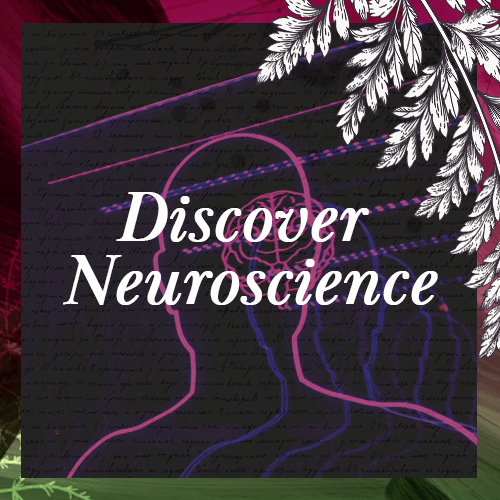 Discover Neuroscience
Master basic brain anatomy & physiology + the neurobiology of stress, emotion, cognition, development & ageing.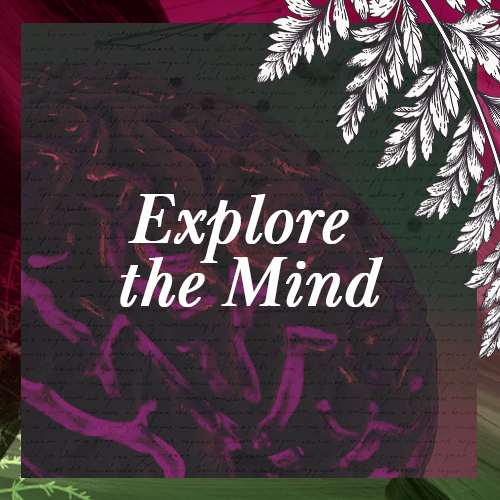 Explore the mind, brain & behaviour
Gain insights into brain plasticity, habits & motivation, intuition, resilience, gut-brain health & nutrition, sleep & social connection.
Implement brain science
Develop evidence-based content and tools for conversations about neuroscience with the people you help.
a. How do you use neuroscience to help others?
If you're a mental health worker, therapist, coach or educator you'll know brain science can change the lives of the people you work with.
Neuroscience explanations can be powerful and persuasive tools for change. But, as the saying goes, with great power comes great responsibility—so brain science must be used wisely.
The Brain Coach Bootcamp provides busy professionals with a solid non-hyped introduction to the field of applied neuroscience—with a particular focus on the development of evidence-based tools & strategies.
Students will consider how to develop neuroscience-informed content (the 'what') and neuroscience-informed tools for the delivery of coaching (the 'how').
b. Enrolment in the Brain Coach Bootcamp will give you lifetime access to:
++ 17 online video lectures taught over two intensive weeks. Students should commit to 2-3 hours per day Mon-Fri for the two-week training. See FAQs for curriculum details.
++ Daily live Zoom Q&A sessions and class breakout rooms with Dr Sarah McKay. See FAQs for details.
++ Live training on how to 'use' neuroscience thoughtfully. Students will develop neuroscience-informed content (the 'what') and neuroscience-informed tools for the delivery of coaching (the 'how').
++ Summary notes and worksheets available for every lesson. You'll always have handy access to the most important concepts from each lesson.
++ Extensive hand-picked library of resources, including open-access research papers, books, TEDx talks, articles, and interviews.
++ Step-by-step guides on how to source, read, and understand scientific research articles.
++ A growing library of in-depth interviews with academics and experts in gut-brain health, positive psychology in coaching, education, and healthy ageing.
++ On successful completion of an online quiz, students are awarded a certificate in Applied Neuroscience & Brain Health, equivalent to 27 hours CPD (ICF CCE accredited).
See www.theneuroacademy.com for details of FEES and CURRICULUM.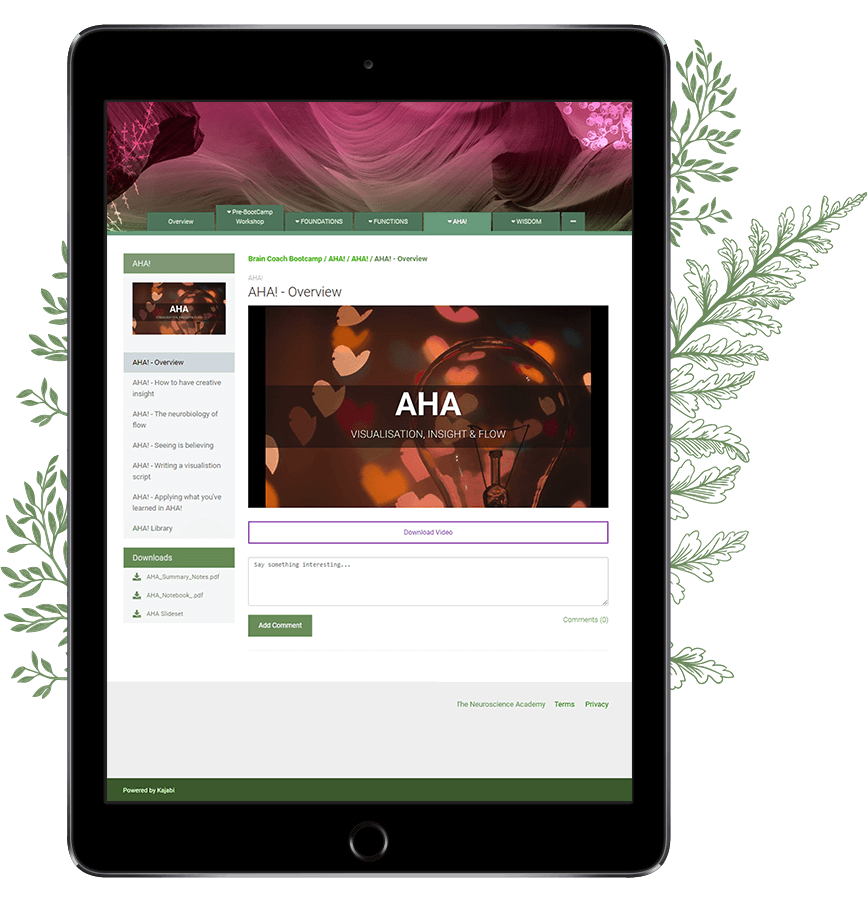 Start transforming the minds of your clients.
Next two-week Bootcamp: 19th - 30th July, 2021. 
Pre-register your interest in future courses by leaving your name & email
2021 Bootcamp Dates
19th July — 30th July, 2021
(Enrolment opens one week prior)