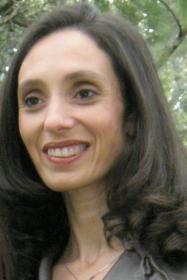 Dr Charlene Levitan from the University of New South Wales heads the Sydney Centenarian Study. She studies that exceptional group of people in our community who live to be 100 years or older. Dr Levitan's work hopes to uncover the genetic and environmental determinants to successful ageing.
I spoke to Dr Levitan about her passions, whether she has uncovered the secrets to longevity, and why she believes we need to not only add years to our lives, but life to our years.
Tell me about your current position.
I'm the study coordinator of the Sydney Centenarian Study, which is part of the Centre for Healthy Brain Ageing at the University of New South Wales (UNSW).
I want to understand how and why you ended up here working as a scientist … what led you to this job? What put you on the path to where you are now?
I began my journey with an undergraduate degree from the University of Cape Town and, when I decided to look more closely at the brain and cognition, I moved to England to complete an MSc in brain cognition combined with clinical psychology.
I then became interested in schizophrenia, so started my PhD at the Institute of Psychiatry at University College London where I focused on the changes in electrical activity across the brain and neuroanatomical correlates of auditory hallucinations.
Halfway through my doctorate studies, I immigrated to Australia and continued my work at UNSW. Following my doctorate I went on to a few years of misadventure during which I had 4 children and I also engaged in both public and private clinical practice.
What motivates you? What are you most excited or passionate about (maybe this isn't neuroscience!)?
Modern medicine has enabled us to add years to our life, but I think it's really important to also add life to our years.
Because of this, I'm passionate about trying to uncover, through the world of neuroscience and medicine, the keys to successful ageing, so we can all live longer and healthier lives.
I'm equally passionate about recognising the value of the oldest people in our society – the wisdom that we can learn from them can enrich our society as a whole.
Now, on to the science! Give me a brief overview of your research.
The Sydney Centenarian Study was initiated in 2008, and, after a year of piloting work, we started recruiting and studying individuals aged 95 years and older.
We're trying to determine the genetic and environmental contribution to long and successful ageing.
We currently have 350 people in the study, ranging in age from 95 to 111. We study their physical and mental health and cognitive status, and we invite them to donate a blood sample so we can search for genetic markers for longevity. For those who consent, we do an MRI scan of their brain, and we request for them to enrol into a brain donation program.
In our study, we have people who are severely demented and people who are extremely high functioning. One of our aims is to try to be inclusive and cover the full continuum of mental and physical function.
We also conduct an autobiographical interview, which adds richness to our study.
I just love the stories and the connection, the time and the patience they show, and I suppose in many ways, they just want someone to talk to. So many of them are truly inspirational people that I'm honoured to work with.
Give me a brief overview of what a typical day might involve? What does a scientist *do*?
I may start the day with a meeting with a colleague, Dr Claire Shepherd, reviewing the neuropathology from a recently acquired brain [of a deceased participant] where we consider the findings relative to their neuropsychological test results.
Then I might have a meeting with my research assistant to make sure that issues pertaining to centenarian assessments are dealt with. Perhaps the elderly person's performance on a particular test was worrying, or the person brought up something in their personal history which was distressing, or perhaps we have concerns about the environment which the elderly person is living and whether there should be a team coming in to assist more formally.
At any one time, I'm writing papers for publication and consulting my research assistants about data management. I also prepare presentations for nursing homes and for research conferences. And, as the study coordinator, I try to go out once every couple of months to assess the centenarians myself, which keeps me in touch.
One of the things that contribute to a long and healthy life is remaining active! And I think having a husband, four children, and a job, helps to ensure this. I try to keep in mind the wonderful lessons from the centenarians about having a balanced diet, maintaining intellectual pastimes and remaining physical active and socially integrated.
Who funds your research?
The NHMRC and the University of New South Wales.
Take this opportunity to dispel a myth. As a neuroscientist, what beliefs or misconceptions about the brain/neuroscience really bug you?
There is certainly a myth out there that the older you get the sicker you become, and dementia becomes inevitable.
Certainly, our preliminary results counter that, as do emerging studies from around the world.
People who reach an exceptional age use less services than people in their late 80s and early 90s. It's unlikely that the centenarians will be become a burden on society. So, although the mean age of the population is increasing, which is a concern for socioeconomic reasons, there is a positive message to send about exceptional old age.
Take this opportunity share any other findings you'd like about your research.
We have found three broad groups of centenarians: survivors, escapers and delayers.
'Survivors' have had age related diseases such as cancer, stroke, heart attack, diabetes, and so forth. And yet remarkably, they have survived.
Then there are those we refer to as 'escapers'. They are the very lucky ones that have managed to escape illness and are living to very old ages with remarkably strong mental and physical capabilities.
Then finally there are the 'delayers'. Delayers tend to avoid any age-related illness until their 80s.
What is also emerging from our research is that only around 30% of longevity is contributed by genetics. The remaining 70% is to do with our lifestyle, which includes a healthy diet, exercise, and remaining socially integrated.
One of the strongest themes emerging from our work is that longevity is related to resilience and optimism.
Most centenarians will report optimism as a life-long personality characteristic.
---
Links:
Centre for Health Brain Ageing (CheBA) at the University of New South Wales, Australia
Neuroscientist, Author, Speaker, Director of The Neuroscience Academy suite of professional training programs.
download my free checklist
9 Daily Habits of Highly Healthy Brains
Learn how to use neuroscience in your everyday life.