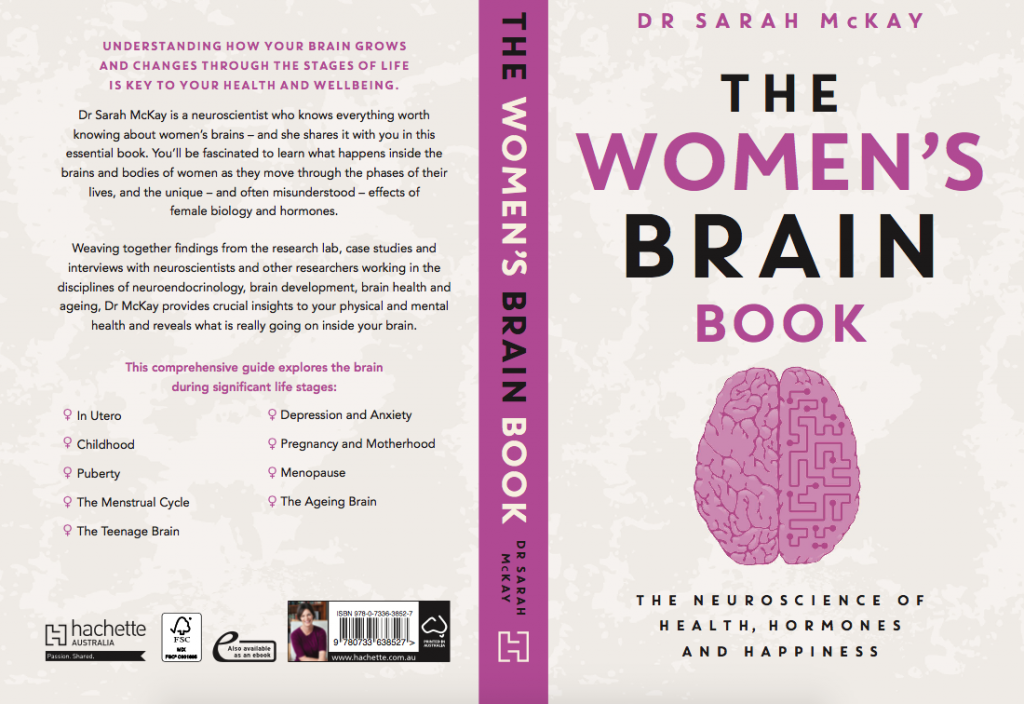 I've written a book! Just one book. It may appear that I've written two, but, we're publishing the same book under two different titles in Australia and the UK.
In Australia and New Zealand, the book will be published by Hachette Australia under the title The Women's Brain Book. The neuroscience of health, hormones and happiness.
In the UK, it will be published by Orion Publishing and titled 'Demystifying the Female Brain. A neuroscientist explores health hormones and happiness'.
Coming to all good bookshelves in AUS/NZ on March 27th, 2018, and in the UK in July 2018.
Neuroscientist, Author, Speaker, Director of The Neuroscience Academy suite of professional training programs.
download my free checklist
9 Daily Habits of Highly Healthy Brains
Learn how to use neuroscience in your everyday life.